Best In Class Product: Ütrition®
Customized Nutrition, Made By You, For You, Enhanced with nucleotides.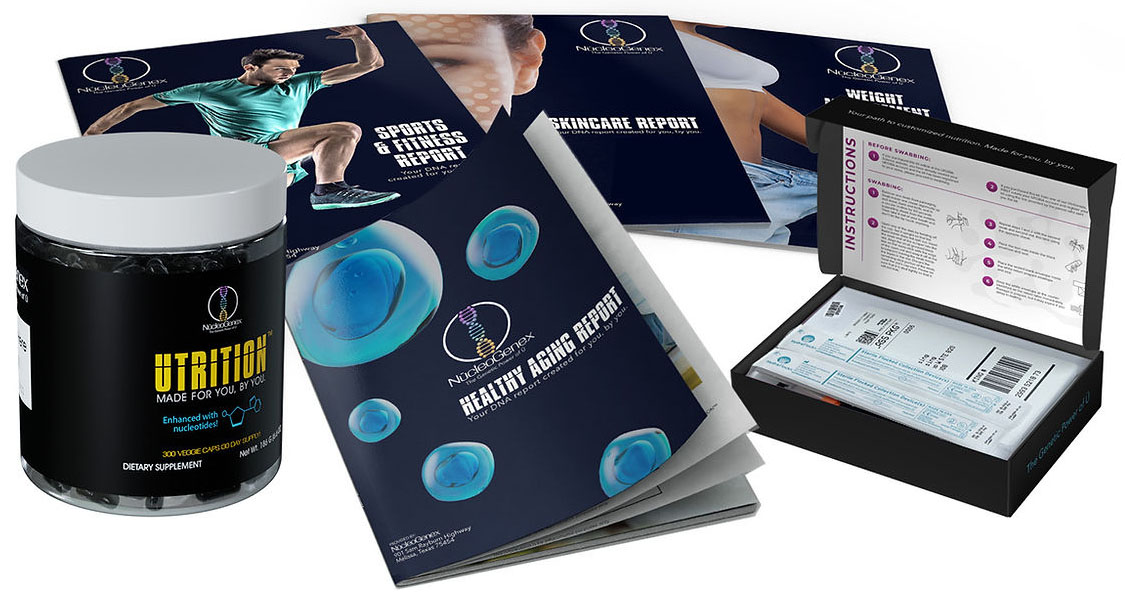 Our state-of-the-art custom nutrition is based on your own, unique and one of a kind DNA. Enhanced with nucleotides, there's no other product like it.
A simple and easy DNA swab test sent in the mail under strict privacy protection, will get you 4 reports that will tell you about your unique genetic makeup and how you can improve your Healthspan.